Metal Stamping for The Automotive Industry
Automotive Metal Stamping is a type of automotive part that is manufactured with tight tolerances, dimensions and specifications through the use of tooling. It is an usual part processing method in the automotive industry today. Since the dies of stamping can be used repeatedly to create consistently sized and shaped parts that meet tight tolerances and specifications, auto manufacturer can get great benefits from using metal stamping for spare parts such as fenders and hub caps. In addition, cost-effectiveness, material efficiency and automation are also the key benefits of metal stamping.
Some of typical stamping parts for automotive appliactions are: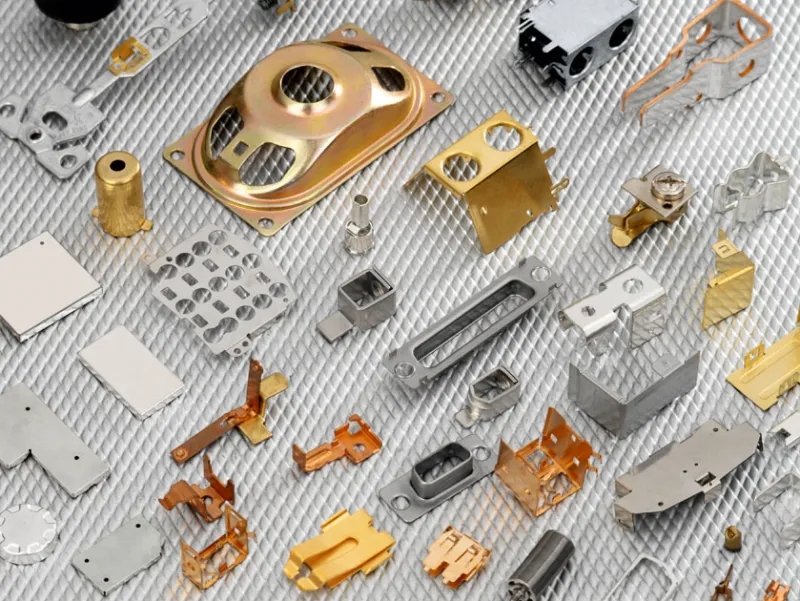 ♦Bulb terminal for tail light and battery terminal for alternator.
♦ Clips for fuse accessories dashboard cluster, door locks and front air dam control.
♦ Clamps for air filter housing.
♦ Muffler brackets for exhaust system.
♦ Bushings for transmission.
♦ Busbar for fuse box and battery management system.
♦ Sensor for steering wheel and shock absorber.
♦ Brake holder/seal for wipers.
Significant Materials for Automotive Metal Stamping
Metal stamping presses and dies can work with many different metals to create various parts. Some commonly used metals in stamped automotive parts include aluminum, copper, and steel. Each metal has unique attributes that make it ideal for certain applications.
Choose Mingxing Electronic for Your Automotive Metal Stamping
Metal stamping is a cost-effective, quick and flexible manufacturing method. The auto industry makes use of metal stamping parts more than perhaps any other manufacturing industry today. With many years of experience in metal stamping and a strong process system, Mingxing can help in designing and manufacturing precision metal stampings for automotive to meet the highest standards at the lowest costs. If you are an automotive manufacturer in demand of metal stamping service, choose Mingxing and contact us today. We will try our best to create high quality components to you.